Hello and welcome to Xpresso Reads' tour stop for Wintersong by S. Jae-Jones. Today we have a Q&A with the author and hopefully they'll make you feel even more excited about reading the book!
Please give a round of applause for S. Jae-Jones!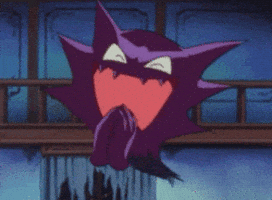 Q&A With S. Jae-Jones
What was your favorite part about writing this book? What was your favorite scene to write?
I loved that I was able to draw on so many things that inspired or influenced me aesthetically as I wrote this book. I love goth stories, Death and the Maiden tropes, Jacques Cocteau movies, Phantom of the Opera, glitter, David Bowie, Mozart, and all of that made it into my book in some form or another. I don't have a favorite scene, necessarily, but one that was "fun" (in that it was full of personal "Easter eggs") for me was the first time Liesl crosses the Underground lake and meets the Lorelei.
What inspired you to write Wintersong?
The easy answer is, of course, the movie Labyrinth. But Labyrinth is only a small piece; I wrote about the whole thing on my blog.
What is the strangest thing you've ever had to Google for research?
Most of my research is fairly mundane; it's where I end up that's a little ridiculous. For one of my WIPs, I think I Googled "King George V" and somehow, in the course of following little details
down the rabbit hole of research, I ended up at Aleister Crowley's idea of "sex magic." Yeah. #ravenclawproblems
Could you tell us anything about your next project after WINTERSONG? What can we expect from the sequel?
Well…it's a sequel. J A direct sequel, and not a companion novel. I'm not sure I can say what you can expect without spoiling things too much, but it will deal with the consequences of the decision Liesl makes at the end of Wintersong.
Beyond your own work (of course), what is your all-time favorite book and why? And what is your favorite book outside of your genre? Favorite retelling?
My all-time favorite book is The Golden Compass by Philip Pullman. I think it's partially because I first read it at the right time in my life (I was eleven, Lyra's age), but also because it's a book that has aged with me. I've always loved the coming-of-age narrative, and Pullman takes the concept of growing up and makes it literal in ways that amaze and astound me.
I suppose my genre is YA fantasy, so the opposite of that would be…adult contemporary? I don't know if I have a favorite, but I thoroughly enjoyed Robert Galbraith's Cormoran Strike novels, which are the adult mystery/thrillers written by J. K. Rowling.
My favorite retelling is Beauty by Robin McKinley. Again, I think it's because read this book at the exact right time in my life, but every time I read it, it gives me the warm fuzzies.
Jelly-filled donuts or Chocolate glazed donuts? (v. important question!)
I'm sorry to say I don't do doughnuts. They taste of Korean school and shame.
About the Book
Wintersong by S Jae Jones
Published by Thomas Dunne Books on February 7th, 2017
Genres: Fairy Tale, Fantasy, YA
Buy on Amazon
Goodreads

Beware the goblin men and the wares they sell.

All her life, nineteen-year-old Liesl has heard tales of the beautiful, mysterious Goblin King. He is the Lord of Mischief, the Ruler Underground, and the muse around which her music is composed. Yet, as Liesl helps shoulder the burden of running her family's inn, her dreams of composition and childish fancies about the Goblin King must be set aside in favor of more practical concerns.

But when her sister Käthe is taken by the goblins, Liesl journeys to their realm to rescue her sister and return her to the world above. The Goblin King agrees to let Käthe go—for a price. The life of a maiden must be given to the land, in accordance with the old laws. A life for a life, he says. Without sacrifice, nothing good can grow. Without death, there can be no rebirth. In exchange for her sister's freedom, Liesl offers her hand in marriage to the Goblin King. He accepts.

Down in the Underground, Liesl discovers that the Goblin King still inspires her—musically, physically, emotionally. Yet even as her talent blossoms, Liesl's life is slowly fading away, the price she paid for becoming the Goblin King's bride. As the two of them grow closer, they must learn just what it is they are each willing to sacrifice: her life, her music, or the end of the world.
About the Author
---
---
Born and raised in sunny Los Angeles, she lived in New York City for ten years before relocating down to Dixie, where she is comfortably growing fat on grits and barbecue. When not writing, she can be found rock-climbing, skydiving, taking photographs, drawing pictures, and dragging her dog on ridiculously long hikes.