A Tyranny of Petticoats by Jessica Spotswood
Published by Candlewick Press on March 8th, 2016
Genres: Historical, YA
Buy on Amazon
Goodreads

From an impressive sisterhood of YA writers comes an edge-of-your-seat anthology of historical fiction and fantasy featuring a diverse array of daring heroines.

Criss-cross America — on dogsleds and ships, stagecoaches and trains — from pirate ships off the coast of the Carolinas to the peace, love, and protests of 1960s Chicago. Join fifteen of today's most talented writers of young adult literature on a thrill ride through history with American girls charting their own course. They are monsters and mediums, bodyguards and barkeeps, screenwriters and schoolteachers, heiresses and hobos. They're making their own way in often-hostile lands, using every weapon in their arsenals, facing down murderers and marriage proposals. And they all have a story to tell.
I don't usually read anthologies and I find it even harder to review them because there are so many stories and so many different feelings about the stories.
But, A Tyranny of Petticoats did say it was about badass girls and who doesn't want to read stories about badass girls? If you don't you have come to the wrong place so toodooloo. It was nice knowing you.
So, I read the stories. I didn't love all of them yet here I am, reviewing the anthology as a whole. The thing is, whether or not I loved every single story is beside the point. What makes this anthology special is the diversity in it. I think historical fiction has a tendency to privilege white voices over other voices just because that is the way history is told and I love that this anthology didn't do that. We got a multitude of voices spanning over two centuries and all of these voices have one thing in common: badass women.
Not all of the stories are memorable and some of them, I spaced out while reading, but as a whole, this anthology stands strong. There are many big name authors involved but I would say that authors who aren't as big shined out to me in this anthology. Through this anthology, I discovered authors that had previously been unknown to me and now my to-be-read pile is bigger.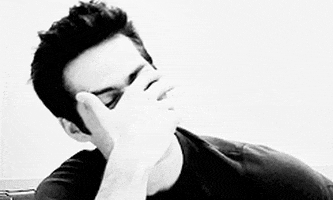 Overall, I'd definitely recommend this anthology because of the diversity of characters and diversity in story-telling.
The following two tabs change content below.
Rashika has been tired since 2013. There are very few things that spark joy for her besides a nice cup of tea, warm, baked goods, good books and good TV shows. She is here to pile onto your giant TBRs and to-watch lists. Offer her a cookie and she might be nice to you.