I received this book for free from HarperTeen in exchange for an honest review. This does not affect my opinion of the book or the content of my review.
That Thing We Call a Heart by Sheba Karim
Published by HarperTeen on May 9th, 2017
Genres: Contemporary, YA
Source: HarperTeen
Buy on Amazon
Goodreads


This young adult novel by Sheba Karim, author of Skunk Girl, is a funny and affecting coming-of-age story for fans of Jenny Han, Megan McCafferty, and Sara Farizan.

Shabnam Qureshi is facing a summer of loneliness and boredom until she meets Jamie, who scores her a job at his aunt's pie shack. Shabnam quickly finds herself in love, while her former best friend, Farah, who Shabnam has begun to reconnect with, finds Jamie worrying.

In her quest to figure out who she really is and what she really wants, Shabnam looks for help in an unexpected place—her family, and her father's beloved Urdu poetry.

That Thing We Call a Heart is a funny and fresh story about the importance of love—in all its forms.
Sometimes there are books you read and you love and then sometimes there are books you read and FUCKING LOVE. As you might be able to gather given my subtle opening line, That Thing We Call a Heart falls into the latter category for me.
I honestly don't even know how to express all the love I feel for the book into this review because I doubt that is even possible. Perhaps I might use this gif: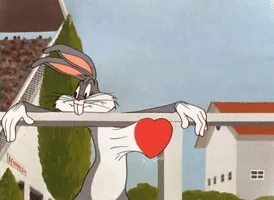 Or I could use words but as I told my prof the other day when he suggested I do a creative writing project, I am not a writer so if this review is completely incoherent, know that I honestly tried.
That Thing We Call a Heart is a book that needs to be in the hands of every teen. It is an amazing coming of age novel that places us in the life of Shabnam, the daughter of two Pakistani immigrants. This novel explores both religion and culture and the complicated relationship first gen children might have to these things. Shabnam doesn't necessarily identify as muslim and isn't sure how to react when her friend Farah starts wearing a hijab. There relationship becomes incredibly complicated and over the course of the summer, Shabnam needs to find a way to fix her friendship with her best friend and to better understand Islam and her cultural heritage.
I think part of the charm of this book is that Shabnam is a complicated human who has clearly internalized some terrible shit she needs to access. She is far from perfect but there is always a learning curve with growing up as you realize that sometimes, you're just dead wrong. Even if you think you know all the things you could possibly know (spoiler alert, you don't.)
But anyway, my point is that Shabnam is a complicated, self centered teen with complex relationships we get to see unfold over the course of the book. She has a fling with a cute-ish boy. Re-connects with her parents and sees them as more than just mom and dad. She gets to know her friend Farah in a way she hasn't before and everything is great. Kind of anyway because nothing is ever perfect.
My fav thing about this book is though that it talks about the India/Pakistan partition which is SO IMPORTANT to me and honestly I had so many feels. No one really talks about such an important part of history (and one my family was impacted by!!!!) so it was really great to see it come up in YA but also not told by a white person (I know at least one YA partition book exists but it was written by a white author so I wasn't entirely sure I would feel safe reading it.)
And if none of this has you riled up for this book, there is always the food porn that might appeal to you. Everyone loves food porn right????? I hope so.
SO. PLEASE JUST BUY AND READ AND LOVE THIS BOOK. It is 110% worthy of your attention and honestly needs so much more hype. Also, The Thing We Call a Heart is a total summer read and it ~is~ summer *wink wink**nudge nudge*
5 Hot Espressos
The following two tabs change content below.
Rashika has been tired since 2013. There are very few things that spark joy for her besides a nice cup of tea, warm, baked goods, good books and good TV shows. She is here to pile onto your giant TBRs and to-watch lists. Offer her a cookie and she might be nice to you.