HELLO and welcome back to this fancy feature that Nick (Nick & Nereyda's Infinite Booklist) and I are collaborating on! This month I am sharing an interview I did with Sandhya Menon! So PLEASE GIVE HER a virtual round of applause.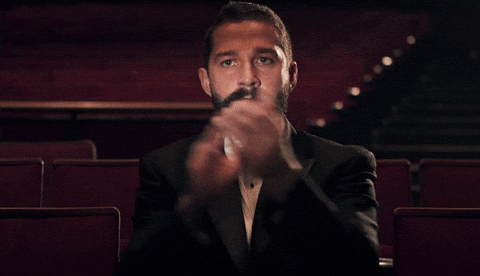 1. If Dimple and Rishi's romance could be set to only one bollywood song, which one would it be?
Tujh Mein Rab Dikhta Hai from Rab Ne Bana Di Jodi, definitely. 🙂
2. What is one book you think the world would just not be the same without?
Ahhh, really, just one?! Hmm…I guess I'd pick The Handmaid's Tale by Margaret Atwood.
3. If Dimple and Rishi were a food pairing, what would they be? (I AM JUST CURIOUS, OKAY)
Haha, this is an amazing question! I'd say…sea salt and chocolate! Because Rishi's sweet and Dimple's salty, get it? Okay, I'll see myself out.
4. What is Dimple's fav social media app? What about Rishi?
Dimple's is Tumblr (so she can write hateposts about certain douchebags who totally deserve it), and Rishi's is Instagram (to post all his sketches)!
5. What is your favorite romance trope?
So many! Hate to love (natch!), mistaken identity, forbidden lovers, fake dating/marriage, and arranged marriage (also natch!). 🙂
6. Would you rather have to go to summer camps that actually last the entire year or have an entire year's work condensed into a summer?
I'd rather have a hectic summer and be free to do whatever I wanted the rest of the year!
7. Maggi Noodles or Ramen Noodles?
OMG MAGGI. No contest.
For the funsies:
Team Nick & Rishi or Dimple & Rishi?
Hahahaha! Oh, man, I feel like I'm caught between two incredibly powerful women no matter how I answer, so…pass! 😉
About the Book
When Dimple Met Rishi by Sandhya Menon
Published by Simon Pulse on May 30th, 2017
Genres: Contemporary, Romance, YA
Buy on Amazon
Goodreads

A laugh-out-loud, heartfelt YA romantic comedy, told in alternating perspectives, about two Indian-American teens whose parents have arranged for them to be married.

Dimple Shah has it all figured out. With graduation behind her, she's more than ready for a break from her family, from Mamma's inexplicable obsession with her finding the "Ideal Indian Husband." Ugh. Dimple knows they must respect her principles on some level, though. If they truly believed she needed a husband right now, they wouldn't have paid for her to attend a summer program for aspiring web developers…right?

Rishi Patel is a hopeless romantic. So when his parents tell him that his future wife will be attending the same summer program as him—wherein he'll have to woo her—he's totally on board. Because as silly as it sounds to most people in his life, Rishi wants to be arranged, believes in the power of tradition, stability, and being a part of something much bigger than himself.

The Shahs and Patels didn't mean to start turning the wheels on this "suggested arrangement" so early in their children's lives, but when they noticed them both gravitate toward the same summer program, they figured, Why not?

Dimple and Rishi may think they have each other figured out. But when opposites clash, love works hard to prove itself in the most unexpected ways.
Thanks so much to Sandhya Menon for joining us today!
Our monthly round up for diverse releases will be up soon too so don't forget to come back and check out all the diverse releases for the month of May!
The following two tabs change content below.
Rashika has been tired since 2013. There are very few things that spark joy for her besides a nice cup of tea, warm, baked goods, good books and good TV shows. She is here to pile onto your giant TBRs and to-watch lists. Offer her a cookie and she might be nice to you.