Hello and welcome to Xpresso Reads' tour stop for 10 Things I Can See From Here. Today, author Carrie Mac shares 5 books she wishes were around when she was growing up! Her list is full of many wonderful recs (and some new to me titles) so I am definitely piling up on those books! I hope you'll check the books and 10 Things I Can See From Here!
PLEASE GIVE IT UP FOR, Carrie Mac!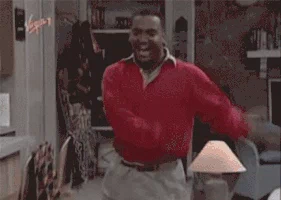 I've picked books aimed at younger readers, say 8-12-years-old or so because that's when kids need to see the people they are, or will become, represented in books. When they don't—because the book hasn't been written or they're not allowed to read it—that's when feelings of isolation really set in, just in time for adolescence to kick in and kick ass. If kids are armed with reflections of themselves and the person they might become, they will feel less alone, and it will be less likely that adolescence will be able to demolish them.
A middle grade story about a little girl who desperately wants to play Charlotte in the school play, except that everyone else thinks she's a boy. If kids read this, they're already half way up the ladder of gender understanding.
Girl hero in outer space! Aliens! Evil! Best friend needs rescue! Series! No dumb tropes!
A Pride primer for middle grade readers. Knowledge = understanding. Understand it younger, then all the diversity part is about celebrating differences, not highlighting them as less-than or weird.
A comic-style book about bodies and gender and sexuality aimed at middle grade kids but perfect for everyone. Sex is a Funny Word features kids and folks and families of all makeups,
orientations and identities. I think every kid should have this book. And every parent and caregiver too. This book and Silverberg's What Makes a Baby are two must-haves when it comes to opening conversations with kids that includes all the ways babies and families and love and sex and gender present.
A boy falls in love with Broadway and will do anything it takes to get there, defying gender stereotypes along the way and introducing kids to the world of theatre through the eyes of a small town kid with big sparkly, shimmering dreams.


About the Book
10 Things I Can See From Here by Carrie Mac
Published by Alfred A. Knopf Books for Young Readers on February 28th, 2017
Genres: Contemporary, LGBTQIA, Mental Health, YA
Buy on Amazon
Goodreads

Perfect for fans of Finding Audrey and Everything, Everything, this is the poignant and uplifting story of Maeve, who is dealing with anxiety while falling in love with a girl who is not afraid of anything.

Think positive.
Don't worry; be happy.
Keep calm and carry on.

Maeve has heard it all before. She's been struggling with severe anxiety for a long time, and as much as she wishes it was something she could just talk herself out of, it's not. She constantly imagines the worst, composes obituaries in her head, and is always ready for things to fall apart. To add to her troubles, her mom—the only one who really gets what Maeve goes through—is leaving for six months, so Maeve will be sent to live with her dad in Vancouver.

Vancouver brings a slew of new worries, but Maeve finds brief moments of calm (as well as even more worries) with Salix, a local girl who doesn't seem to worry about anything. Between her dad's wavering sobriety, her very pregnant stepmom insisting on a home birth, and her bumbling courtship with Salix, this summer brings more catastrophes than even Maeve could have foreseen. Will she be able to navigate through all the chaos to be there for the people she loves?
About the Author
---
---
CARRIE MAC is an award-winning Canadian novelist making her US debut. She lives in East Vancouver – where this story takes place- with her partner and two children, overlooking the shipyards and with a great view of the crows flying home to roost.
Follow the Blog Tour
February 20 – Butter My Books
February 21 – The Compulsive Reader
February 22 – Take Me Away to A Great Read
February 23 – The Mod Podge Bookshelf
February 24 – Bookhounds YA
February 27th – Nick and Nereyda's Infinite Booklist
Adventures in YA Publishing
February 28th – Ramblings of the Perpetual New Girl
March 1st – Readers in Wonderland
March 2nd – YA Wednesdays
March 3rd – Here's to Happy Endings
March 4th: Adventures in YA Publishing
March 6th – No More Grumpy Bookseller
March 7th – A Midsummer Night's Read
March 8th – Rainy Day Coffee and Books
March 9th – The Fandom
March 10th – Picture Books to YA and Everything in Be"Tween"
March 13th – Bookworm Everlasting
March 14th – The Moral of Our Stories
March 15- Fangirlish
March 16- The Young Folks
March 17- Fiktshun
March 20-YA Books Central
March 21- Xpresso Reads
March 22- A Dream Within A Dream