TBH, I don't even know how to start this post off. I wish the world was a better place and I wish everyone could just agree that we all deserve to be treated as humans and equals instead of shitting on the existence of entire groups of people. I am trying to use this space to promote books that we should all be reading right now and to get people to support more diverse (& #ownvoices) content. So here is a list of 10 Books about Immigrant/1st Gen Experiences.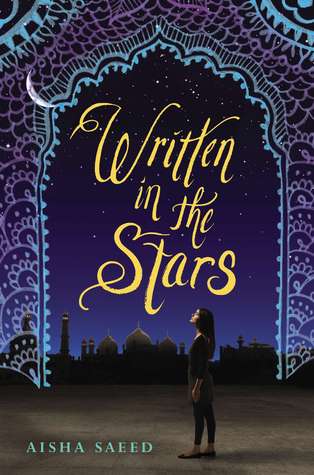 MC is a first gen Pakistani-American and the book is #ownvoices. Also deals with arranged marriage and has a jaw-dropping gorgeous cover.
I think people who exist in diaspora will definitely relate to this wonderful graphic novel. #ownvoices and forever one of my favorite books within the scope of this reality.
TBH, someone just needs to read this fucking graphic novel to flail with me over its brilliance. There are only pictures and no words but the art is amazing and the graphic novel is so intricately designed. Author is Asian-Australian and the graphic novel is about immigration experiences.
Not #ownvoices. Has a latinx main character from El Salvador.
MC is an immigrant from Haiti. #ownvoices.
MC is a first gen Filipino-American character. #ownvoices
Another book that literally changed my life when I was a bb-8. 100/10, would recommend reading. MC is a first gen Australian-Palestinian. #ownvoices
MC is lesbian and Persian-American. #ownvoices.
Written in verse. About three siblings trying to survive during the horrific Armenian Genocide of 1915 just as the Ottoman Empire was crumbling. Incredibly heartbreaking.
MC is an undocumented immigrant from Argentina. #ownvoices.
Feel free to share some of your own recs in the comments below!
The following two tabs change content below.
Rashika has been tired since 2013. There are very few things that spark joy for her besides a nice cup of tea, warm, baked goods, good books and good TV shows. She is here to pile onto your giant TBRs and to-watch lists. Offer her a cookie and she might be nice to you.