I have a problem. It's called me picking up shiny new series and never reading sequels. It doesn't matter if the sequel was the most anticipated thing or the least, I DON'T READ THEM. A quick browse through my Goodreads showed I have ~at least~ 100 sequels I have NOT read. This is not even including series where more books come out after the sequel I didn't read. This year, I have decided enough is enough and decided to fix this problem; especially because I even BOUGHT a lot of my anticipated sequels and never read them. Basically, I seem to have a problem where I buy books I am looking forward to and then never read them? Last year, I focused on reading more backlist books and this year, I am enlisting some buds (Holly @ The Fox's Hideaway, Shannon @ It Starts At Midnight, Val @ The Innocent Smiley)to take on a reading challenge with me this year. Together, we are gonna SMASH some SEQUELS. I will be reading some sequels coming out this year too (because omg, there are at least 5, I NEED SO BADLY) but I want to focus on reading some of the books I already own and other series I'd really like to finish.
Here is my tentative list of sequels I ~really~ want to get to this year. I'll try to do check-ins so I keep myself on track but we'll see… I HOPE I AM NOT A TERRIBLE SLACKER. Also my getting to some of these books is really contingent on accessibility and I hope I am able to find books I don't own at the library because my book buying budget is non-existent :')
1. Queen of the Night by Leanne Hall
2. Necromancing the Stone by Lish McBride
3. Of Dreams and Rust by Sarah Fine
4. Until the Beginning by Amy Plum
5. The Nightmare Charade by Mindee Arnett
6. Whisper the Dead by Alyxandra Harvey
7. Witch's Pyre by Josephine Angelini 
8. Crown of Embers by Rae Carson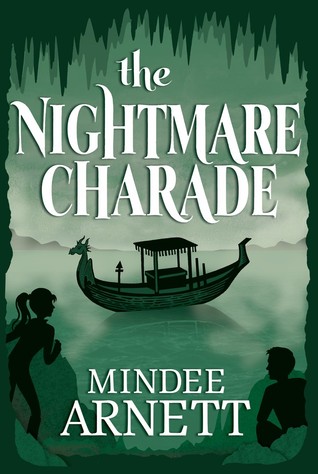 9. Shades of Earth by Beth Revis
10. Goddess by Josephine Angelini
11. Unbreakable by Elizabeth Norris
12. Let the Storm Break by Shannon Messenger



This isn't a strict list of sequels per-se, just because my list is over 100 and if I get to even 25% of those this year, I'll be v. happy but because I own physical copies of 6 of the books on this tentative list, I am really hoping I'll read them and FINISH SOME SERIES this year!
What about you? Do you have sequels you need to get on top of as well? ARE YOU JUST AS GUILTY AS I AM when it comes to reading sequels?
The following two tabs change content below.
Rashika is a mysterious creature who likes to hide in the shadows and plan horrifying things. She also happens to have a huge sweet tooth so she will lure you over to the dark side with baked goodies and good book recommendations.