HELLO and welcome back to this fancy feature that Nick (Nick & Nereyda's Infinite Booklist) and I are collaborating on! This month I am sharing a fun interview with the delightful Erin Gough! RAISE A GLASS TO (freeedoooommm) to ERIN GOUGH!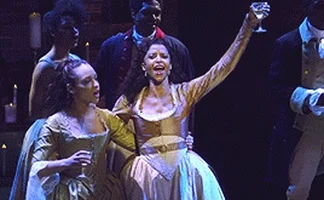 1. If you could be any color in the world, what color would you be? 
Green. It's the colour of nature, not to mention the Wicked Witch of the West. Kermit is green, too, and that frog can dance.
2. Who does Delilah consider to be a person who has everything put together?
Rosa Barea, definitely. From a distance, Rosa seems smart, talented and sure of herself. Of course, when Del gets to know her better, she realises that she's not as together as she seems.
3. What song would Delilah think just ~gets~ her? 
The aptly named 'Delilah' by Florence and the Machine. In particular, the song expresses perfectly how Del feels when she's waiting by the phone for Rosa to call her.
4. If you could be a character in any book, what book would you choose? 
Lyra from Philip Pullman's His Dark Materials trilogy. The idea of having a daemon as my constant animal companion is very appealing.
5. Would you rather it be rainy all the time or super sunny? 
As an Aussie I have to choose sunshine. Otherwise when would I go to the beach?
6. Pain au chocolat or a chocolate eclair (Or neither if you hate chocolate)? 
Chocolate éclair for the ooze factor.
7. Would you rather have to spend a night in the woods alone or be lost at sea for a day?
I can't handle the sea – I get terribly seasick. I would definitely rather a night in the woods. Think of all the friendly faces I could run into: Badger from Wind in the Willows. The Hobbit. The cast of A Midsummer Night's Dream. I'd have a ball.
About the Book
Get it Together, Delilah by Erin Gough
Published by Chronicle Books on April 4th, 2017
Genres: Contemporary, LGBTQIAP+, YA
Buy on Amazon
Goodreads

A story about falling in love, literally.

Seventeen-year-old Delilah Green wouldn't have chosen to do her last year of school this way, but she figures it's working fine. Her dad is on a trip to fix his broken heart after her mom left him for another man, so Del's managing the family café in his absence. Easy, she thinks. But what about:
- homework and the nasty posse of mean girls making her life hell
- or how one of Del's best friends won't stop guilt-tripping her
- and her other best friend is so in love with his tutor he might go to jail for her if Del doesn't do something

But who cares about any of that really, because above all else, she can't stop thinking about beautiful Rosa who dances every night across the street until one day Rosa comes in the café door . . .

And if Rosa starts thinking about Del, too, then how in the name of caramel milkshakes will Del get the rest of it together?
Thanks so much to Erin Gough for joining us today!
Don't forget to check out Nick and Nereyda's Infinite Booklist later this month for another author-thing and come back again at the end of the month for a round up of diverse releases in the month of April!