Hello and welcome to our first official post of THE INFINITE VARIANTS OF YA series! Today we have the absolutely lovely Lilliam Rivera on the blog answering a series of Would You Rather questions (which if you know me, I tend to ask really stupid qs sometimes so she was an absolute champ for putting up with me.)
SO, lets give it up for Lilliam Rivera!!!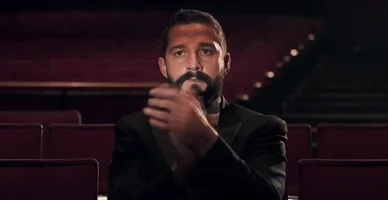 A Game of Would You Rather with Lilliam Rivera!
Would you rather have a ginormous family or be an only child?
As much as I used to complain about growing up in a big, loud Puerto Rican family (three brothers, one older sister), I wouldn't have it any other way. I loved it. You can always find someone to talk to and there are more laughs to be had. I'm comfortable in that kind of joyful chaos.
Would you rather not shower for a week or be forced to not read any books for a month?
This is really hard! I can't go without showering everyday. It's the only way I can truly wake up. Although I will miss not being able to read any books for a month at least I can always recall the ones I've read.
Would you rather be forced to work for an entire summer or have nothing to do at all?
I would rather work for the summer. I like to keep busy and I'm always working on multiple projects. I have a full time job and I write everyday. I don't think I've ever been without some sort of job every since I was of age to get my first job in High School.
Would you rather have a pet raccoon or a pet squirrel?
I'm a hardcore city girl from New York so both of these animals kind of freak me out. But, I do have more experience seeing squirrels so I would have to pick a squirrel. I want to believe that they might be a cool pet. Maybe I can train them to detect bad eggs like the squirrels in the Roald Dahl's book, Charlie and the Chocolate Factory.
Would you rather live in a utopian society or in a dystopian society and head the revolution?
What makes you think we are not currently living in a dystopian society right now? Writers, teachers, young people are usually the ones leading the way when it comes to the revolution so I intend to be in the forefront.
Would you rather have cake or no cake?
I want all the cake, all the time. One of my favorite bakeries when I was growing up in the Bronx, New York was Valencia Bakery. I used to live for a slice of their ridiculously rich cake.
Would you rather have to watch Pretty in Pink or Clueless everyday?
Hands down, Pretty in Pink. I grew up watching John Hughes films. My novel The Education of Margot Sanchez is described as "Pretty in Pink comes to the South Bronx" so I obviously have a sweet spot for that film.
About the Book
The Education of Margot Sanchez by Lilliam Rivera
Published by Simon & Schuster Books for Young Readers on February 21st, 2017
Genres: Contemporary, YA
Buy on Amazon
Goodreads

Pretty in Pink comes to the South Bronx in this bold and romantic coming-of-age novel about dysfunctional families, good and bad choices, and finding the courage to question everything you ever thought you wanted—from debut author Lilliam Rivera.

THINGS/PEOPLE MARGOT HATES:

Mami, for destroying my social life
Papi, for allowing Junior to become a Neanderthal
Junior, for becoming a Neanderthal
This supermarket
Everyone else

After "borrowing" her father's credit card to finance a more stylish wardrobe, Margot
Sanchez suddenly finds herself grounded. And by grounded, she means working as an indentured servant in her family's struggling grocery store to pay off her debts.

With each order of deli meat she slices, Margot can feel her carefully cultivated prep school reputation slipping through her fingers, and she's willing to do anything to get out of this punishment. Lie, cheat, and maybe even steal…

Margot's invitation to the ultimate beach party is within reach and she has no intention of letting her family's drama or Moises—the admittedly good looking but outspoken boy from the neighborhood—keep her from her goal.
The Education of Margot Sanchez in emojis (à la author)
👸🏽🙅🏽🏖🛒😡👨🏽🎆🇵🇷💔
Thanks so much to Lilliam Rivera for joining us today!
You can also check my review for The Education of Margot Sanchez out here.
Don't forget to check out Nick and Nereyda's Infinite Booklist later this month for another author-thing and come back again at the end of the month for a round up of diverse releases in the month of February!