I received this book for free from Disney-Hyperion in exchange for an honest review. This does not affect my opinion of the book or the content of my review.
Scavenge the Stars by Tara Sim
Series: Scavenge the Stars #1
Published by Disney Hyperion on January 7th, 2020
Genres: Historical, Retellings, YA
Source: Disney-Hyperion
Buy on Amazon
Goodreads


When Amaya rescues a mysterious stranger from drowning, she fears her rash actions have earned her a longer sentence on the debtor ship where she's been held captive for years. Instead, the man she saved offers her unimaginable riches and a new identity, setting Amaya on a perilous course through the coastal city-state of Moray, where old-world opulence and desperate gamblers collide.

Amaya wants one thing: revenge against the man who ruined her family and stole the life she once had. But the more entangled she becomes in this game of deception—and as her path intertwines with the son of the man she's plotting to bring down—the more she uncovers about the truth of her past. And the more she realizes she must trust no one…
Scavenge the Stars wasn't entirely what I expected it to be. I think it is being marketed as a fantasy which it was decidedly not. I am not sure I can even pinpoint any fantastical elements? But I am making an educated guess here and assuming that the sequel will have a lot more of those elements.
Reading this book was fine. Just fine. I liked the story enough and kept flipping the pages but always felt like there was something missing that would draw me more to these characters and make me feel more invested in what was happening. It wasn't until the last 20% of this book where I actually felt like I couldn't stop reading, which is also why this book ended up being a three star read instead of 2 or 2.5 stars.
I think one of the biggest reasons I struggled with falling in love with this book was I had trouble immersing myself within the world Sim had constructed. I couldn't quite visualize it and my brain would keep trying to fill those gaps with images that did not match the story. There wasn't much work done not just to visually build the world, but also to give it a background. Like there is history of war and territorial disputes mentioned and I wished we'd dwelled a bit more on that.
There also wasn't a lot happening in the book. It's a slow book that takes its time peeling back the layers of the mystery, secrets, lies, etc. That isn't to say that the book was boring? Just slow. There is a lot happening aside from plot stuff – character development, etc.
Except that I also felt like Amaya was not the best at her disguise as the countess. She kept making choices that put her disguise at risk!!! That said, I did actually like her as a character. I enjoyed how driven she is; even if that drive occasionally led her to make frustrating choices. She was also compassionate and smart, and just generally fun to follow.
Cayo, for all his past and present vices was an innocent, sheltered baby who truly learns SO much over the course of the book. Watching him deal with all the obstacles that came his way, and come out a better, more rounded person was gratifying.
The two together made a good team and while I wasn't 100% aboard this romantic ship, I did love their easy friendship and banter.
More than the main characters though, its the wide array of well-rounded secondary characters that I loved. There are so MANY, with so many different alliances, and they are all so very well written.
It's really how everything comes together at the end though that makes Scavenge the Stars a book worth reading. Like I said earlier, the last 20% of this book is truly something. I love a good mystery and I especially love a good twist. Suffice to say, THERE ARE SOME GOOD TWISTS happening and the consequences of those twists…well…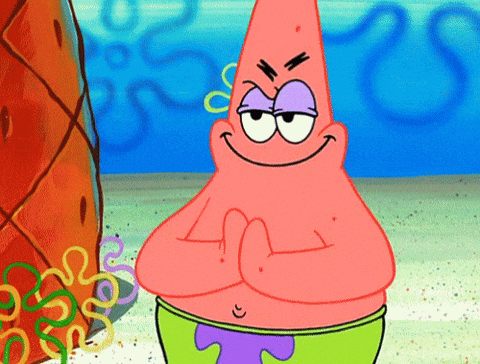 Even though Scavenge the Stars ended up not being what I expected, I finished the book quite satisfied and very excited to see what awaits us in the sequel. Hopefully there won't be too much waiting to be done.
3 Hot Espressos